Easy! Just write the location owner using the text box on the location listing: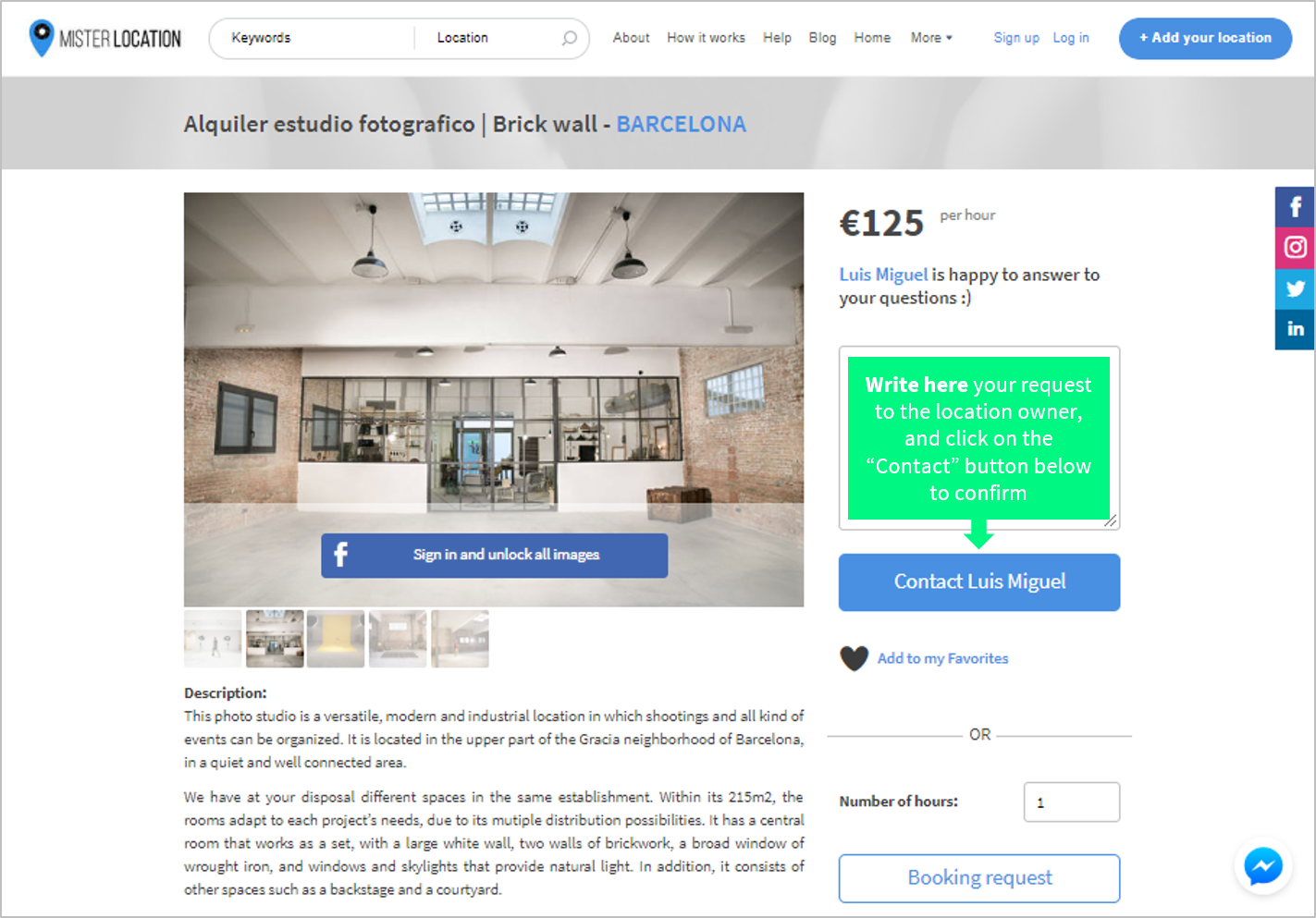 You can also use the "Booking request" button to indicate your preferred shooting date/duration straight away.
Please keep in mind we make the process easier and more secure for photo studio and location owners, so they prefer to receive bookings through our platform.